Compassionate. Attentive.
Long-Term Care at Aurora on France
Long-Term Care Suites provide 24-hour skilled nursing care within a homelike setting. Our cozy Crosstown neighborhood of 13 private and semi-private suites are typically priced per day and include three meals and housekeeping, and a specialized service package designed to cater to individual needs.
An interdisciplinary care team – social work, therapy, dietary, therapeutic recreation, and nursing – works with each resident, their family and heath care providers to develop a care plan to help each resident live life to its fullest.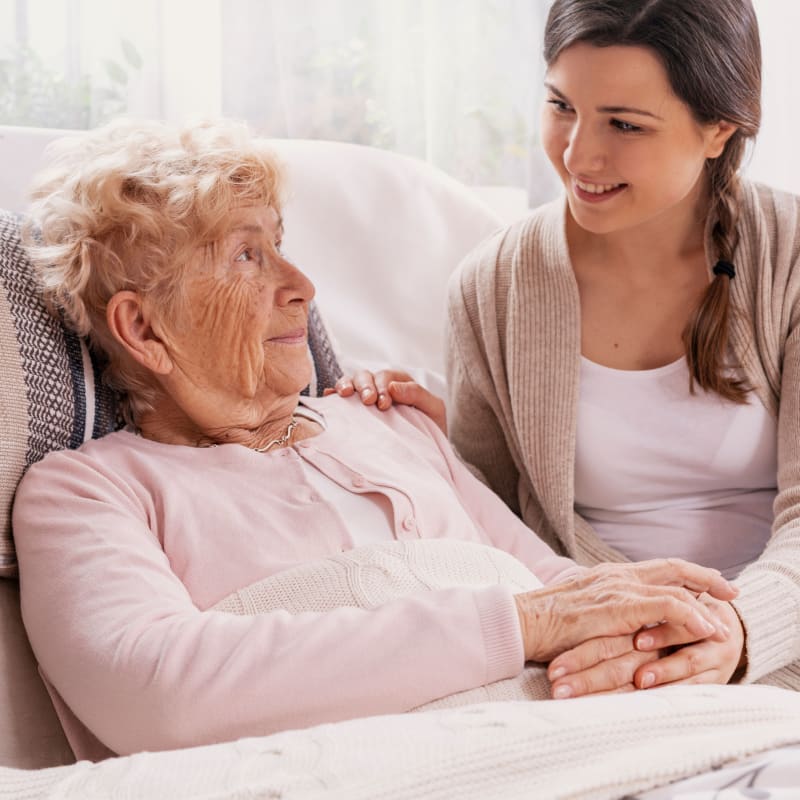 A Strong Foundation
Our Cornerstones
Our genuine devotion to the well-being and continued growth of each resident at Aurora on France is underpinned by six cornerstones that are the foundation of our quality lifestyle promise. These include:
All the Comforts of Daily Living
Individualized Care
Aurora on France recognizes that when it comes to long-term care, comfort is essential. That's why you or your loved one will have full access to many of the same services and amenities as our residents. Make yourself at home. Enjoy meals in our dining room, complete with restaurant-style service. Keep boredom at bay and stay connected to loved ones with our satellite TV service and wireless internet. From our onsite beauty and barbershop to your outdoor patio, at Aurora on France, everything you need is here. In addition to our onsite services, Aurora on France works with our partners who help us provide a full range of services. From visiting physicians and nurses to portable x-ray labs, we limit the need for unnecessary medical trips so you can focus on enjoying life.