Vibrant Senior Living and Care
Aurora on France
Vibrant Senior Living and Care in Edina, Minnesota
Ideally located in the heart of Edina, Minnesota, and connected to M Health Fairview Southdale Hospital, Aurora on France is a lively and elegant community catering to older adults with a variety of assisted living options and care to provide you or your loved ones the means to experience everyday life to the fullest. Residents spend their days participating in fun and engaging activities, while our experienced and professional staff are always on hand to offer additional support when needed. Our award-winning Transitional Care Unit has licensed nurses and experienced specialists to assist in your recovery when a hospital stay requires further rehabilitation. With walkable Lake Cornelia, family friendly amenities of Rosland Park and The Edina Art Center just steps away, plus outdoor spaces that overlook a natural pond behind the property, Aurora on France is Edina's premier place to call home.
First-Rate Amenities
Make the Most of Every Day
With a wide range of amenities, services, and daily activities, our residents can choose to participate at their own pace. At Aurora on France, our bustling events calendar is packed with movie nights, bingo, board & table games, musical performances and education. A variety of fitness and wellness classes are scheduled each week, as well. And for those who would rather relax, there are Friday "Happy Hours" or chats over coffee. Regularly scheduled outings make for fun-filled excursions, plus opportunities to dine out or do some shopping. Aurora on France is vibrant senior living the way it's meant to be lived.
Exceptional Programs
Enhancing Mind, Body & Spirit
As Edina's most connected senior living and care community, we are dedicated to providing an exceptional level of care through a variety of therapeutic, social, and educational programs tailored to suit the specific needs of you or your loved one. Our spiritual health program promotes inner peace and overall well-being. Studies have shown that spiritual health can slow the progression of cognitive impairment with aging, enhance coping capabilities, lower stress, and foster increased social participation. We recognize and cater to several different denominations with weekly and monthly services, as well as an onsite chaplain and faith partnerships with local spiritual leaders, including rabbis and pastors.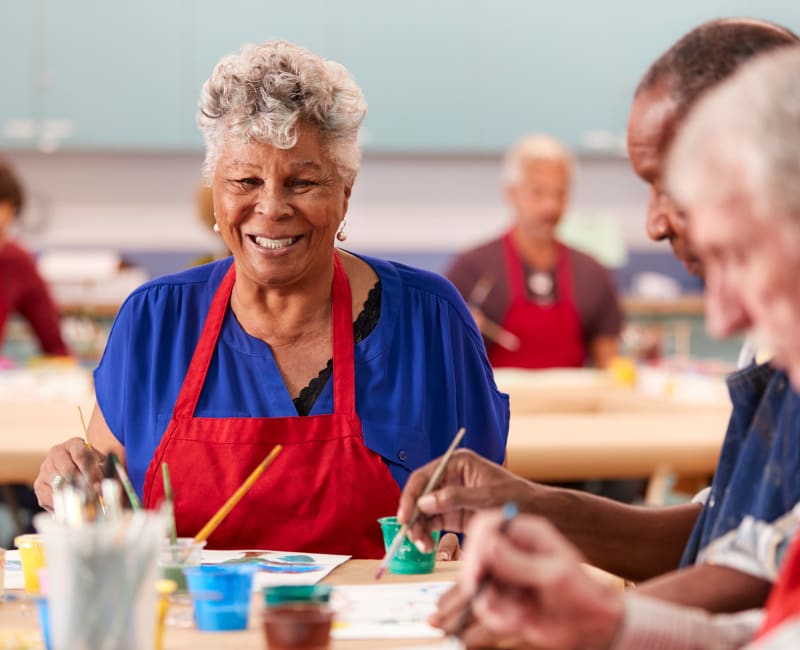 Find Out What's New
Check out the latest happenings at Aurora on France and read our blog!