When Recovery Requires Assistance
Transitional Care Unit
When recovering from an illness, surgery, or extended hospital stay, you or your loved one may require additional therapy and strengthening, and more help than is possible at home. If this is the case, your care team may suggest a Transitional Care Unit (TCU). TCUs are specialized units with licensed nurses and therapists who provide short-term care and rehabilitation to help bridge the gap between hospital care and returning home. We take admissions 7 days a week. Our interdisciplinary team of therapists, physicians, nurses, social workers, dietitians and therapeutic recreation - will all work together to build a plan of care for your recovery. You'll also enjoy peace of mind knowing that our building is connected to 5-star rated M Health Fairview Southdale Hospital.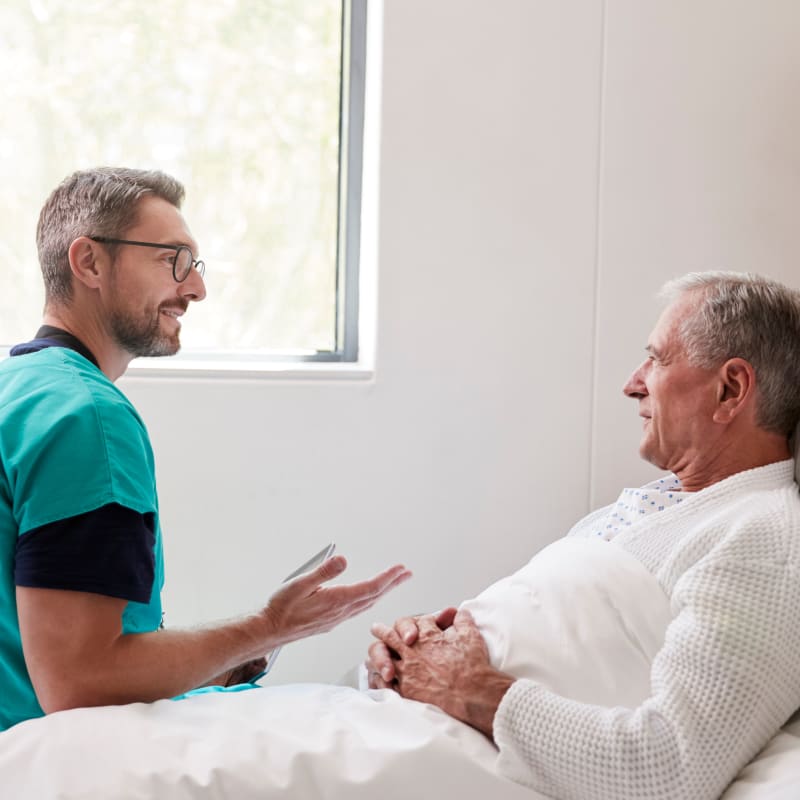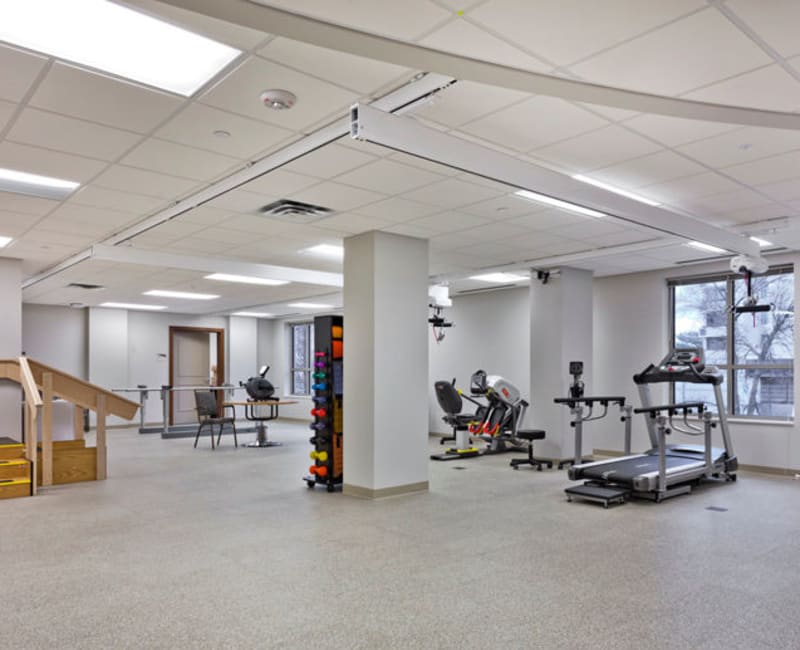 Everything You Need
Make a Full Recovery
At Aurora on France in central Edina, our TCU has everything you or your loved one will need to heal up and return home. Three 21-bed pods are dedicated to Cardio, Orthopedics, or Medical-Surgical rehabilitation. Aurora on France has physicians and nurse practitioners rounding five days a week. Our onsite staff includes speech, occupational, and physical therapists who provide therapy 7 days a week. Our therapy gym is equipped with ceiling lifts throughout to assist with rehabilitation. Plus, our state-of-the-art call light system ensures caregivers always respond in a timely fashion. In addition to our excellent onsite staff, we work with a variety of trusted partners to guarantee you and your loved one receives the best possible care.